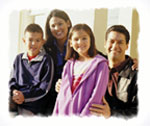 Adult and Pediatric Urology Group, a division of Garden State Urology, has been providing general urological services in Morristown, New Jersey, and surrounding communities for over 28 years. We have six office locations to better serve you. We are a general urology practice offering services in the diagnosis and treatment of most urologic conditions including prostate cancer, female urology, pediatric urology, bladder cancer, urinary incontinence, and kidney stones.
Patient education materials from your physician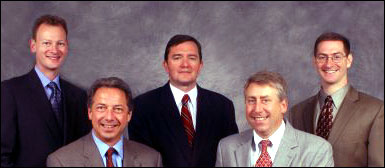 Our Physicians:
David L. Taylor, MD, FACS | Ian Atlas, MD, FACS | John P. Connor, MD, FRCS(C),
Joseph Steinberg, MD, FACS | Ayal M. Kaynan, MD
World-class care for your most sensitive problems
close to home
You may find it difficult to deal with - or talk about - your most personal health problems, but you don't have to feel alone. Over the past 50 years, Adult & Pediatric Urology Group has helped tens of thousands of people from all over the nation and various parts of the world solve problems like yours.
How? With board-certified, fellowship-trained urologists who have outstanding credentials, love their jobs, care about their patients and have a genuine interest in giving you the most advanced care available. Our leading-edge approaches utilize nonsurgical or minimally invasive solutions whenever possible - with compassionate, personalized care in a safe, comfortable environment.
You can always depend on us to find the most effective solution to your most sensitive health problems. For the most advanced, most respected urologic care in the world and the kind of care that is trusted by other doctors for their own treatment - trust the caring hands of experience - trust the Adult & Pediatric Urology Group.